More Shopping Catergories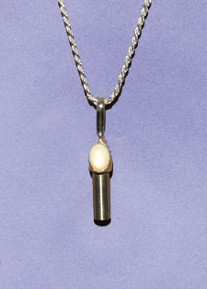 The Earth Energy Pendant captures beneficial physical earth vibrations and subtle earth and Tachyon energy and imparts these energies to the wearer.
The body harmonizes with the earth frequencies and detunes from electromagnetic frequencies (EMF).
Innovative...
---


© Health & Beauty 2019 onwards. All rights reserved. Images, prices & product descriptions are for reference purposes only. All trademarks and registered trademarks are the property of their respective owners. This site may receive compensation if a product is purchased through one of our partner links.