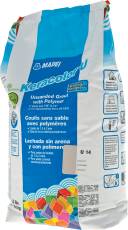 Features
For grout joint widths from 1/8-in to 5/8-in
Mold and mildew resistant
For application in submerged conditions (swimming pools spas water features and fountains) once fully cured (after 21 days)
Don't...
---
Pool Supplies 2018 onwards. All rights reserved. Images, prices & product descriptions are for reference purposes only. All trademarks and registered trademarks are the property of their respective owners. This site may receive compensation if a product is purchased through one of our partner links.